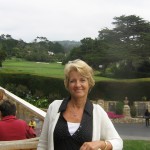 It Was Like Giving up Chocolate or Candy..
I'm not a formally practicing Catholic or Protestant, but that doesn't mean there aren't times to give up some habits for a Lent season! I decided it was a good time to find a habit which was in my way of being more successful!
As a life practice, metaphysics is more my style than religion. Metaphysics to me is positive thinking and pretty free of dogma or ritual practices; it usually has affirmations instead. However, this area of frustration I decided to give up is something I had realized I had been living with for several months now. It needed to be out of my life. That is what caught my breath when the season of lent was mentioned to me. I remember from my religious training, it was a time to give up something that I really liked for a while – forty days (i.e. more than a month). In my background, I couldn't remember anything I used this for. But right then, I could think of something I really needed to use it for – this really comfortable habit of frustration.
Every day I had been having some more; like candy I've been addicted to it. Every time a certain problem came up, I'd run to the frustration refrigerator and take some more from that candy bag. I realized I had become an addict to the feeling of frustration. It was subtle but there.
What does this have to do with Ego? Well, what does chocolate or candy have to do with Ego? What does food or liquor or TV or any of the other potential addictions have to do with Ego? Here's my take, and at the end of all this, I'm going to get Jerry's, because he's been watching and hearing about this frustration addiction for some time now.
What chocolate and frustration have to do with EGO is that they are easy, handy habits, accepted in my society for avoiding addressing my real bugaboo (just like chips or M & M's, you can't eat just one). So, I gave up my frustration candy for 40 days, today was my 25th day. And that means I have, according to statistics spent the length of time it takes to reform a habit. I chose to replace the frustration candy because it had been seriously cramping my positive thinking style for a long time, like I said.
Below is the thinking process I used on March 4th to decide WHAT to replace frustration with. Then I will tell you how I feel after 25 days!
"What to replace it with? Well, Lent is the time to prepare for some higher spiritual endeavor – to do without, to "fast" (not eat) to prepare for surrender to a higher calling. Well, in metaphysics, and to me, any higher calling would mean to allow the true self to be expressed more fully – i.e. less "EGO," less pride and less concentrating all the focus on myself, and recognize my oneness with the "ALL" which, by the way, does not profess to live in frustration on such an ongoing basis. That is what giving up my frustration candy has to do with EGO, it is a subtle way I have been addicted to a pattern that I know is not a way to live productively, BUT I have not been able to stop. I have not determined and decided another pattern to replace it with.
In Holodynamics (quantum physics approach) we would speak to it as a holodyne and, so I did this. It was a blackboard, big and in a very old school. The blackboard said "You're slow, dumb, not getting things fast enough, especially math." When asked, the blackboard said what it wanted was for me to slow down and get things right the first time, more preparation. So I called in that holodyne (the "slow down and get things right the first time" one) and it looked like a very old teacher with a walking stick, in a white Indian robe, a swami. The swami said, "You don't need to stop being a blackboard, but you have a virus to remove. Be yourself, but without the virus. The virus is trying to prove you are smart, or not slow or dumb. This virus jumps in ahead of all the other habits and things you do. It is invisible, subtle, but actually runs the show, makes you trip, rush, worry about perfection – all the things that come across as "slow" or frustrated. Take time to remove the virus and your life is going to be much easier. How? Love it; thank it instead of trying to get rid of it. It doesn't know it is hurting you." I suddenly felt light, like heaviness was gone from my back and shoulders and both the blackboard and the swami disappeared from my thoughts.
Lent is about sincerity, and about digging deeper, finding an addiction or pattern that is not "that bad," but which is having a negative effect on our life and those around us, then abstaining for 40 days, consciously. For me, I will not just abstain, but in the metaphysical approach, we replace it with the positive; transform the same "energy" which everything, even thoughts and habit patterns are made of, into another form. I am choosing, right now, during my Lent season to …. "But," (here comes the EGO talking) "I've always felt that way, I'm not sure I want to never have frustration candy again. I have used this method of motivating me for such a long time, what if nothing else works, and I turn into a slouch? What if I am even worse slow? What if" — That is the big 'E' – pride part of the Ego wanting to have a say. That is the Ego worried about its existence. I guess in Jerry's story of the Half Million Dollar deal, he made a decision in a split second; I guess I can just decide that no matter what, I am not living the "wanting to be smart" pattern any more. Basically lots of things are better for me than that, whichever one I choose.
So now when I look at that pile of papers which has been my main source of frustration I'm going to thank them for reminding me every few minutes of my old habit/addiction and for reminding me of my new habit of preparing, setting up a system and slowing down just the right amount to "get it right the first time." I also hear a voice reminding me that, "To turn a corner while driving, you need to slow down almost to a stop to safely get onto that new street, then you can go fast again." That must have been the swami talking, and he may not even live where there are cars. Oh well, wisdom seems to be timeless and know everything."
So now it has been 25 days. I love it! I actually don't have a pile any more. I have a nice neat place where I keep the new items. I also have an assistant who helps me every Thursday to process the information that used to end up making those piles. I will say the relief has been two-fold. 1) When I look at that place where the pile was, or when new items go there, I don't get frustrated because I remember I have help coming on Thursday.
2) Because I am calm about that, I am getting more done in other areas.
In conclusion, I am already really finished with the Lent replacement after my 25 days, but I am going to monitor it for the rest, that way I will really have a solid new pattern! And do you know that I was asking, actively looking for an assistant for 2 months, and the perfect person did not show up until the day I made this decision, on March 4!
So now, watch for Jerry's take on Lent! He's not much on giving up so much as creating the new!
Jerry & Donna Govan specialize in turning business and personal loss around, training on emotional resilience, techniques to remove ego obstacles in communication, negotiation and teamwork. To learn more about their book or training services, visit http://www.EoutofEGO.com home page and subscribe to their free newsletter; sign up by clicking on the newsletter icon.