Tuesday, February 19th, 2013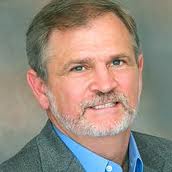 Brian Klemmer had a 500 year plan, Yes Brian could get his big E out of the way and used his balanced ego to create a working plan that even allowed for his death, Klemmer and Assoc was formed after Brian made the difficult decision to leave PSI world (where his was a leading instructor and a true leader of self).
I had the pleasure of working with Brian and doing visioning. He used the techniques that he taught and attracted other leaders to his organization with direction that truely allow the instructors to use their gifts & talents.
What a treat to see the 500 year plan in action with egos out of the way. Blessing to those who are still working the the plan left by Brian Klemmer and those who moved on to expand their leadership skills.
Jerry Govan